UPBRIGHT INVESTMENTS RAIF VCIC PLC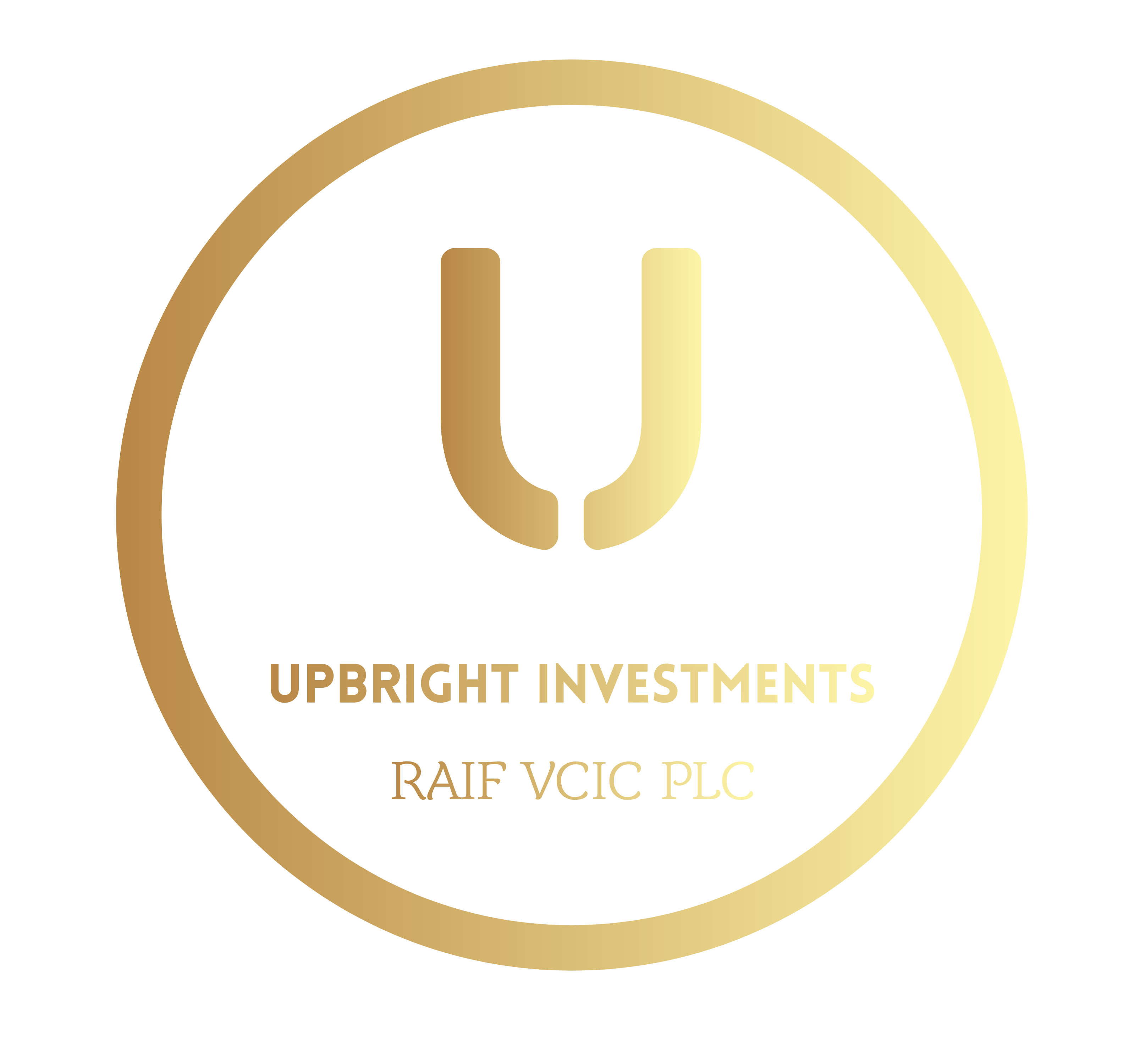 ---
The information on this page is designed to assist with your investment decisions.
Please check our Publications and Press Release for the latest disclosures and updates on each Fund.
UPBRIGHT INVESTMENTS FUND INFORMATION
Here you can view information relating to the Fund:
The UPBRIGHT INVESTMENTS RAIF VCIC PLC is incorporated under the Cyprus Companies Law to operate as an Registered Alternative Investment Fund, in the form of a public limited liability company, as an open-ended umbrella investment company of variable capital.
The Fund is operating as a Registered Alternative Investment Fund for professional and well-informed investors. Consequently, shares of the Fund are restricted exclusively to persons qualifying as professional and well-informed investors
Professional Investor – an investor who is considered to be a professional client, who has the experience and expertise to make his/her own investment decisions and assess the risks involved. To be considered a professional client, the investor must comply with the criteria prescribed in the Markets in Financial Instruments Directive (MiFID) 2004/39/EC.

Well-informed Investor – an investor who is not considered to be a professional investor, he/she must confirm in writing that they are a qualified investor who is aware of the risks involved with an investment in the relevant AIF. They must make a minimum investment of €125,000 or have been evaluated by a licensed bank/credit institution, an authorised investment firm or an authorised management company that he/she has the expertise, experience and knowledge in evaluating the suitability of an investment opportunity.
The Fund has appointed DELTAMARK FUND MANAGEMENT LTD to act as the External Manager, who is authorised by CySEC as an Alternative Investment Fund Manager and will carry out the collective management of the portfolio of the Fund.
The Fund Manager has delegated the fund administration function of the fund to BKMS LIMITED. BKMS LIMITED is authorized by the CySEC to operate as an Administrative Service Provider with Licence No. 96/196.
The authorized share capital of the fund is 100,000,000 shares of no nominal value.
The Fund is structured as an umbrella fund with multiple Investment Compartments.
The assets of each Investment Compartment will be invested separately on behalf of each Investment Compartment in accordance with the investment objective and policies of each Investment Compartment. In accordance with the AIF Law as to umbrella funds:
the rights of shareholders and creditors in relation to an investment compartment or arising from its articles of association, operation or liquidation of a sub- fund are limited to the assets of that investment compartment;

the assets of an investment compartment are the exclusive property of shareholders in that investment compartment and of creditors where the credit arises from the constitution, operation or liquidation of the investment compartment;

in relations between shareholders, each investment compartment is treated as a separate entity.
---
Discover our Citizenship & Residency Programs